This is Experiment 626 AKA "Stitch" best said by Lilo in Lilo and Stich... "'Ohana" means "family." "Family" means "no one gets left behind." But if you want to leave, you can. I'll remember you though.


Stitch is a 2018 JL Ocean Blue hurricane engine.. so it had to be named Stitch. (that and the fact i love Stitch)

​
​Stitch helps me to remember my family... my jeep family. "I found it on my own, Its a little broken but still good... yea, still good"

Bbop was retired after a wonderful 7 years and gave way to Stitch. My JL is my baby and isn't any asphalt angel.
This is Larry, our fearless leader,the president and founding member of SSOR. He is also the glue to this great club. His baby is a 2006 Jeep Wrangler that through years he as modified to his liking...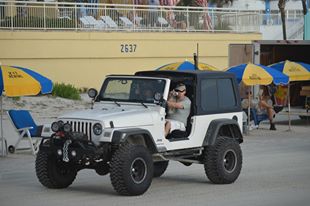 Here is Anthony and his Jeep during the 2013 Jeep Beach. Anthony is one of the best mechanics around and is always lending a hand! A great guy with a huge heart and an awesome Jeep!
Done something UNIQUE to the Jeep?


Modification
Lights
Decals
Or just ol' nice and clean

Let us know... Pose and say "Jeeeeeep​​​​​​​"
Mari and Linda got their 2002 Jeep Wrangler. They fell in love with her for the first time. They saw her by the side of the road. They drove into dealer and did not leave till they drove home with it. Little by little they have done some stuff and got a ways to go. They love it!!!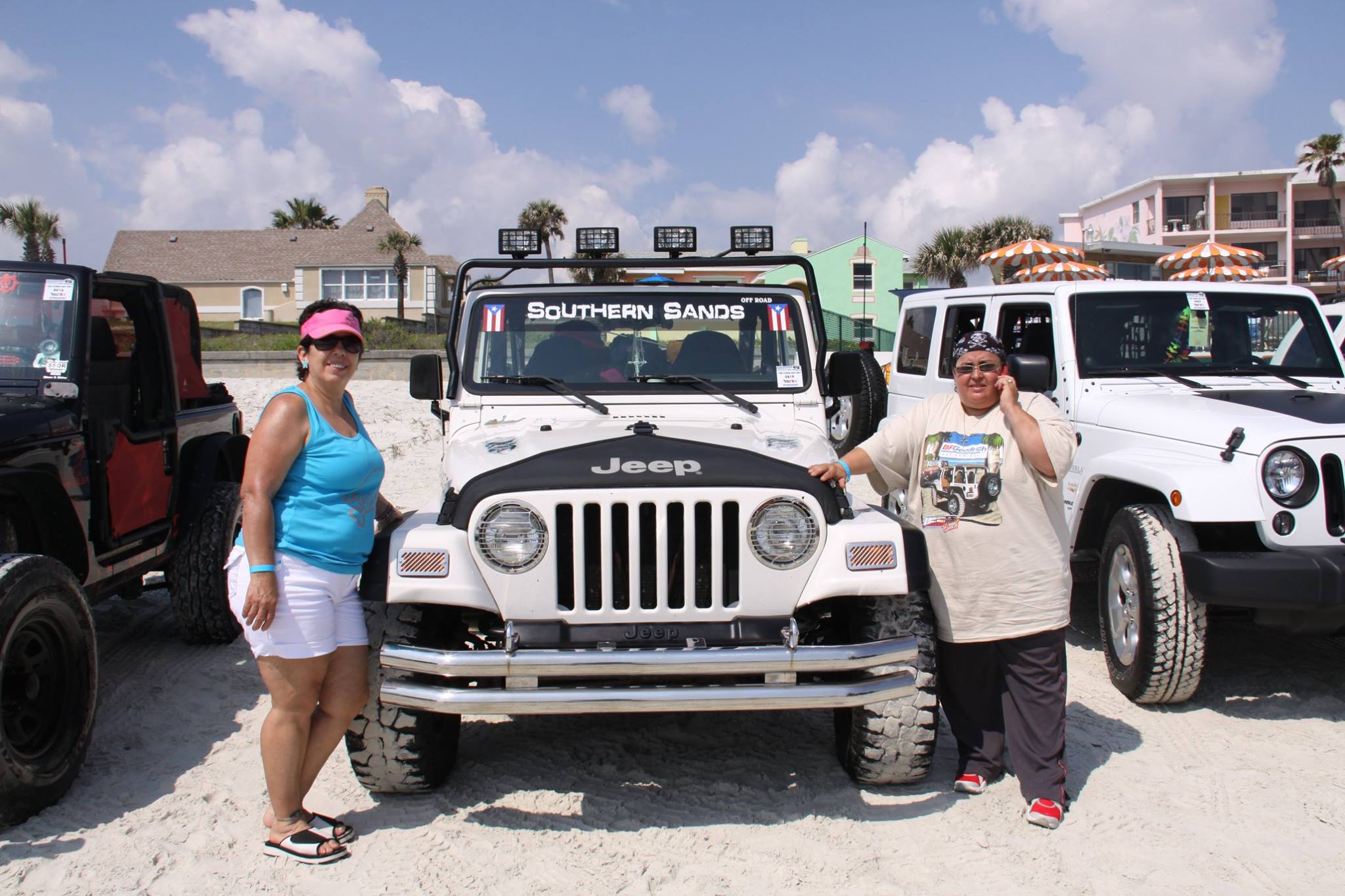 He's known as FUBAR, and this is Project F.U.B.A.R
​
It's a 2000 Cherokee, 5 inch lift, locked rear-end and several other modifications. You know He's coming your way, when you hear his affectionate FUBAR Bark as he turns in. It's never a dull moment when this mechanic gets to tinkering or you tell him something can't be done. He's got a love for mud and is always game for some trails.
Meet Trouble, the proud Mom of the Gonzalez Squad!
​
This beauty is a 2008 Wrangler JKU, but don't let those 4 doors fool you, she may have valuable cargo ( Jeep Kids Rock! )inside, but this Mom, is not afraid to take down the top, say off with the doors! And hit some trails! We are always ready for an adventure, and I usually have snack packs and juice🤣 too!
​
#HereComesTROUBLE and her squad!
​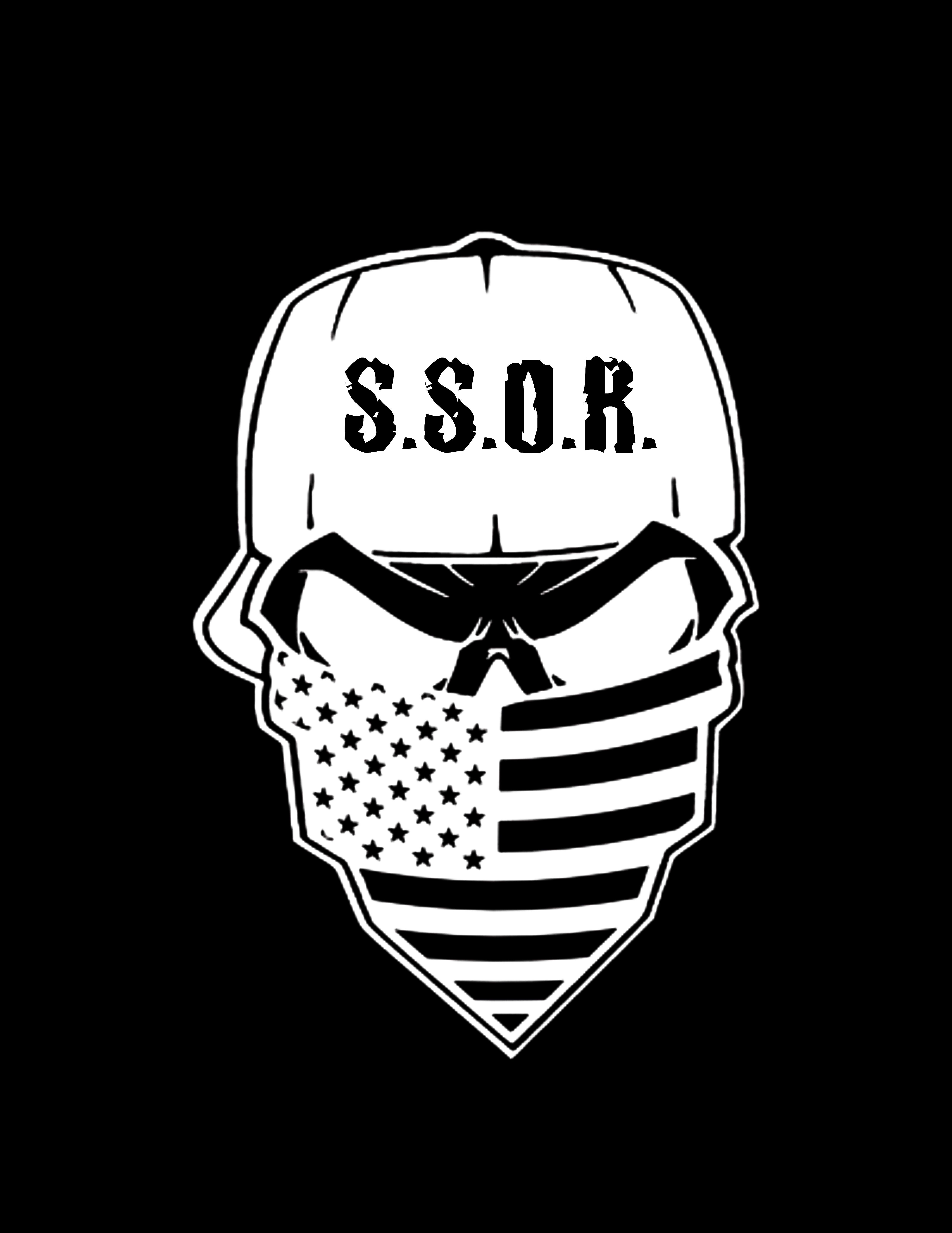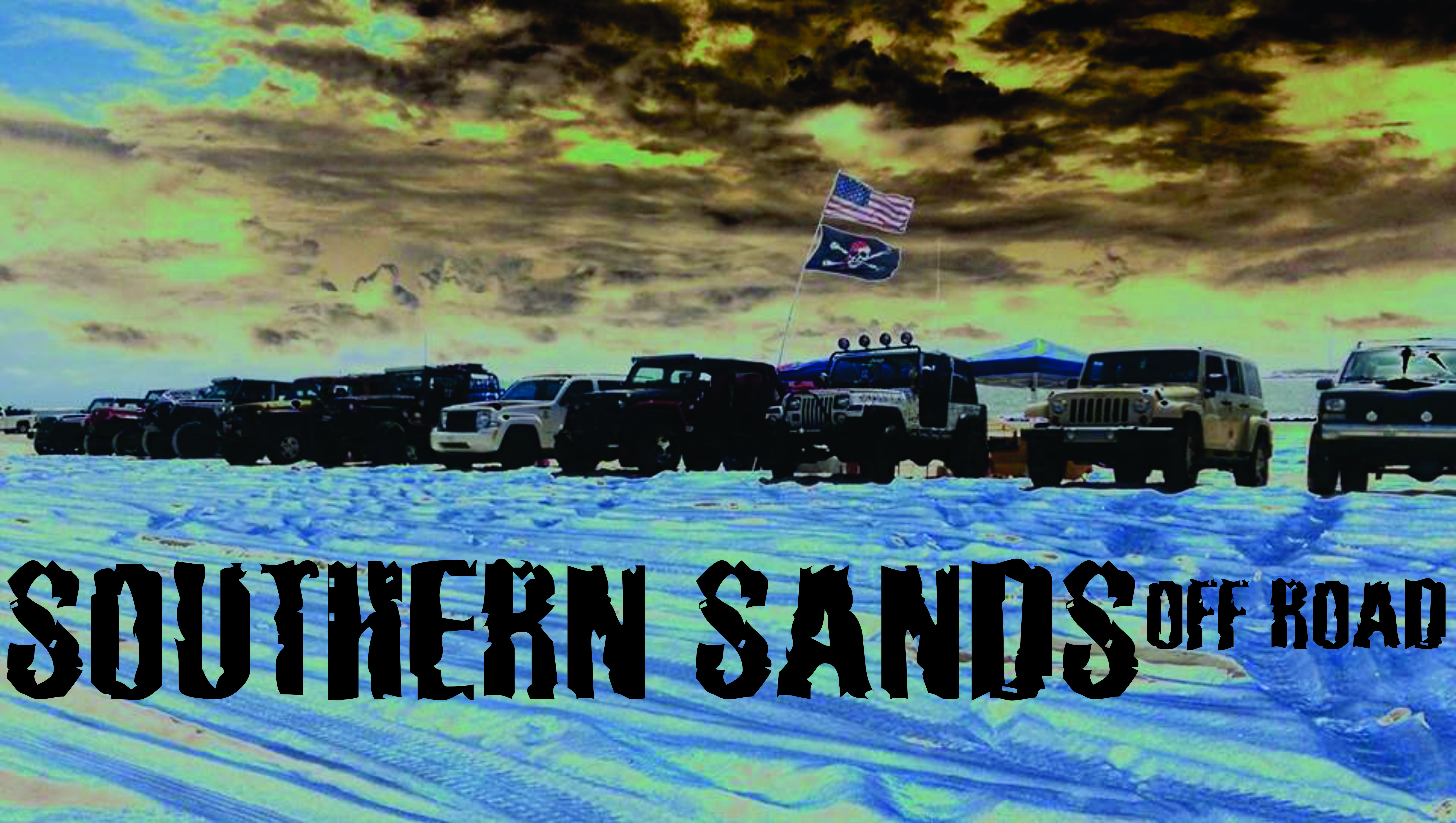 Sean a.k.a. "Durango" Liberty 4.7 V8 swap. JBA suspension. 244/75/16 Treadwright tires. WAM Bumper. Smittybilt 9500 winch. Bottle cap remover thingy.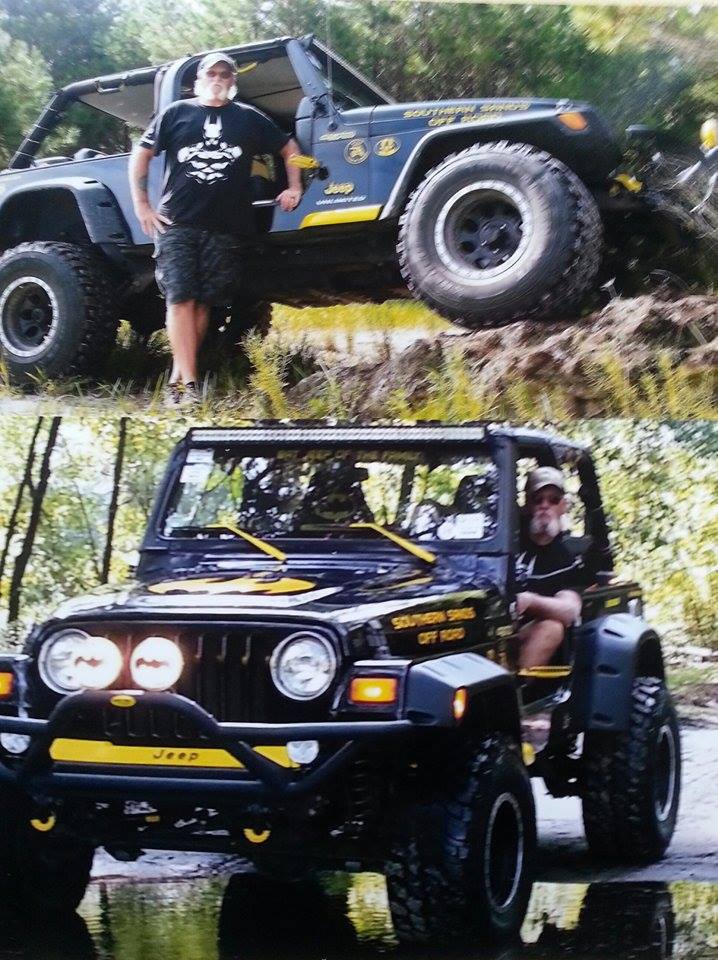 Here is Bob's 05 LJ . It has a 4 inch Rubicon Express lift. 33 in Hercules Trail Diggers.

​I'm not saying that he is Batman, I am just saying that no one has ever seen him and Batman in the same room...

​​Performs best after dark.

My name is Dusty. I am married to Monica and we have 2 adult children (Taylor and Levi) and 2 grandsons (Bentley and Chase). We live in St. Augustine and own a Dairy Queen in Indiana. I love to fish, wheel and spend time with my family.

My rig is a 2008 JKU Sahara named "Golgotha" 6.0L LS2 swap with a 3 1/2" Metal Cloak lift, Poison Spyder bumpers and flares, Ultimate Dana 60's front and rear with 40" Maxxis Razr tires.
Venom !!! 2012 Jeep Liberty with a 4 inch JBA lift kit on 32inch at's with Dick Cepek rims, custom steel bumper of pain for the zombies. 12k winch to rescue stuck wranglers. Led lights all over and a custom made roof rack. Did I mention the bumper, yeah, its got a 1/4 inch braced skid plate. I bulldoze good. Spiders, yeah, they are bad and evil and nasty and they all need to die. Lead the trail ride once, ended up with spiders all over the jeep. I dont lead anymore.
This is Project Dakar... Mr IT new project. It may be stock now, but it will start to grow to an adult. The future is bright for it.
Joe been around since the club started. 2012 Jeep JK 4.5" lift 35" tires 1940 bantam trailer in the US Coast Guard live up in Yulee.
Gabe is 16 and has the 2002 jeep wrangler TJ goes to Yulee high school and is military brat
Becky "Unicorn" Rubicon Express Lift. ATX 17" Rims and 35" BFG All Terrains.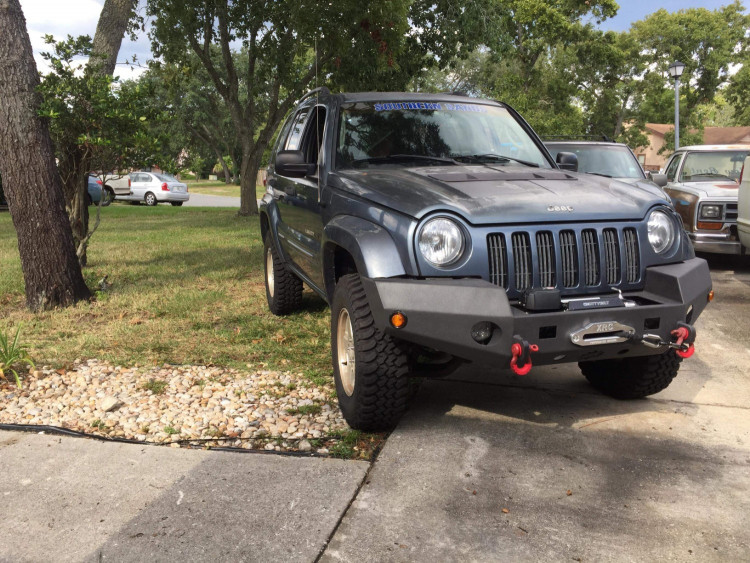 Kens 2007 Mall-Rated JK, Philosophy - wheel it til something breaks so you know where the weak links are.
Meet Seabreeze! Recently purchased by Theresa Taylor and painted by Chuck Taylor. It's the beach jeep she's always wanted.
Sharkbite! 2010 Wrangler sport, 3 in. Lift ..fox shocks..456 gears..rear locker ..Mishimoto all aluminum Radiator..35's .bumpers...winch.
Black Girl and Red Girl – Owners, Sean & Melissa, obviously aren't very good with names.

Red girl is a 94 YJ who is feeling under the weather these days. She's become a bit of a project but she hopes to be back in the mud in the upcoming year.

Black Girl is a 2014 JK. She and Melissa hear a lot of JK jokes but don't let it bother them. She's used as a daily driver and has recently begun her growing up process with new rims and tires. There's a lot of big girl changes planned for her in the coming year.
Ole Mule is an 81 J10 stepside with a 258/T177/208 pushing 35BFG/AT's with 4.56 gears. We had a Camowrap for years, but reverted back to its original patina(rust & patches). The shower is aftermarket (there Is no aftermarket shower) and comes in handy after a day at the beach or mudhole. She was found on the side of the road with a seized motor, bad clutch and no bearings in the universal joints. A labor of love, hate and a few bloody knuckles, Hink and I brought it back to life.
My name is Randall, I have a 2000 Wrangler Sport Edition. I bought it back in 2013 for a steal . It's my 4th one and by far, the best one I've ever owned. It has a 4" lift kit, chrome diamond plating , side steps, chrome rock guards and bumpers front and rear, new rag top, Rigid Industries light bar, PIAA lights and windshield mounted spotlight. I have recently named it "Reaper" as it was all black when I first bought it.
This is Julie's 2012 Liberty Jet edition. Don't let the fact that She's a Liberty fool you, she's just as capable as a Wrangler.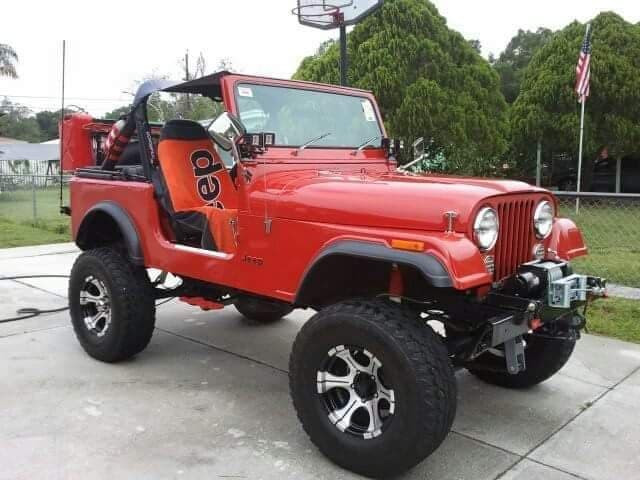 82 CJ7 Harley Orange less than 5000 miles stock plain Jane I Rebuilt it
85 CJ7 383 stroker. 700 R 475 HP- Bought her stock. Never for sale!
Bea & Kenneth Mehl 2015 Wrangler 4 door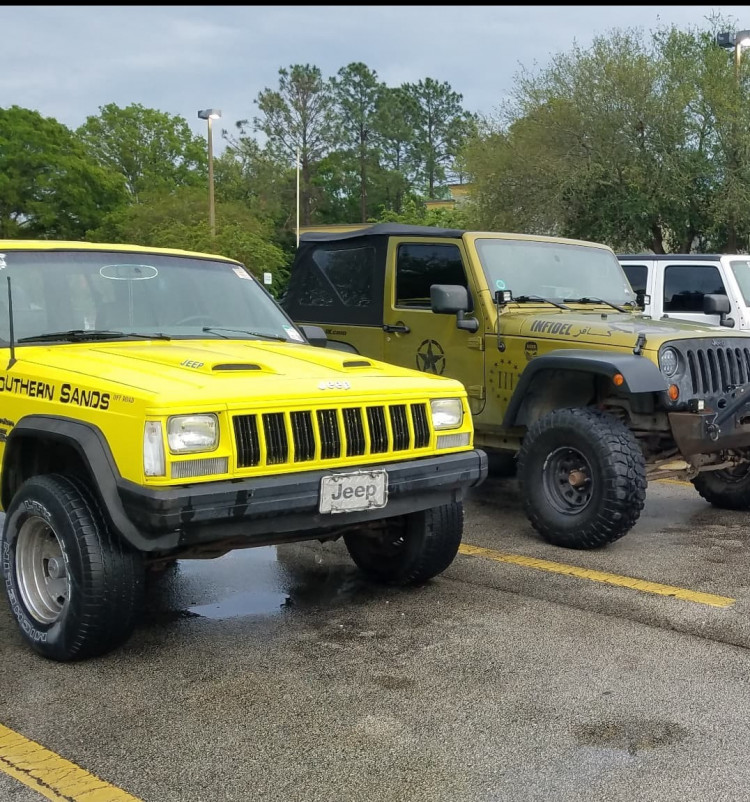 Christopher and Wendy 2dr JK
Trailmaster 5" Flex Joint lift
ORFab Stubby w/ Stinger
ORFab tire carrier
Aftermarket rear bumper
Stock axles Front is sleeved and trussed.
15" steel wheels
35 1250 15 BFG KM2'S
LED' all around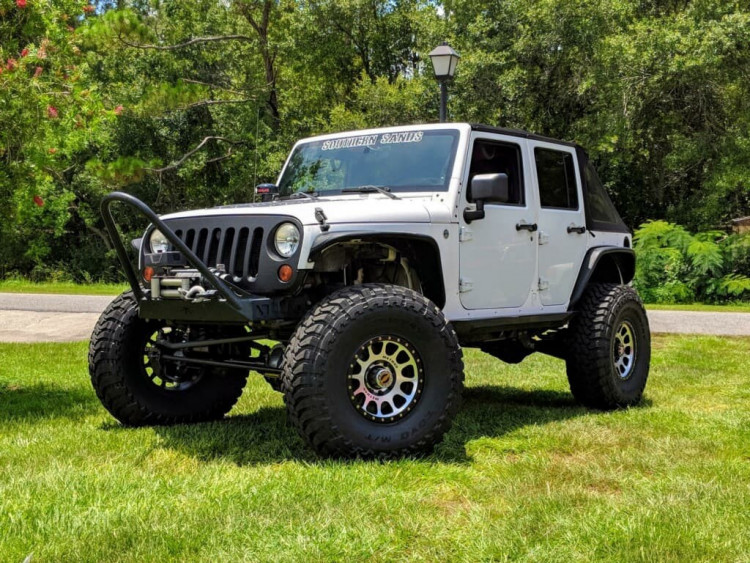 This is Jake's JKU. He bought it brand new in 2012 and has done all of the mods himself. It currently has one ton axles and big tires. He really enjoys it. He also enjoys peanut butter. Actually, he loves peanut butter. Like, a lot.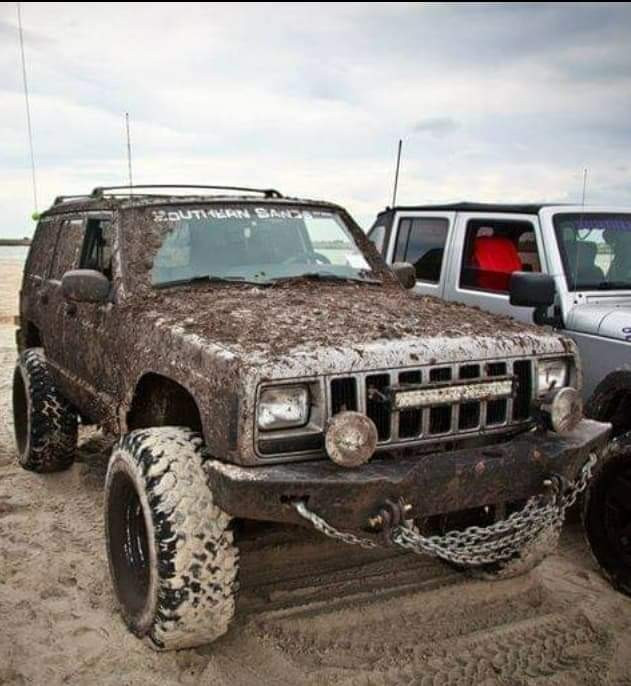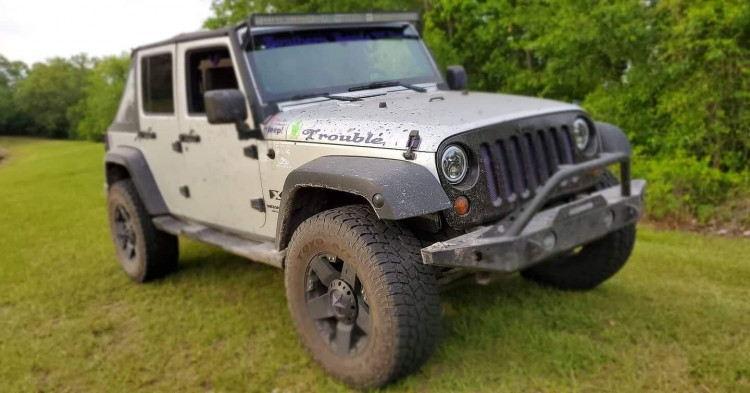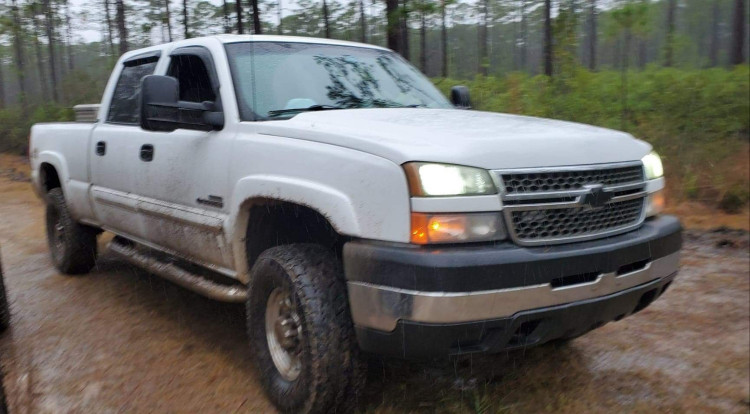 This White Stallion, was affectionately named "Marshmallow" by one of our own. When Chad isn't slinging wrenches & tinkering on projects this 2007 Chevy 2500 Diesel hauls The Gonzalez Squad around, sometimes comes out to play in the trails or mud when its feeling extra light & fluffy!
We are Scott and Jennifer. We live for moments we can't put into words. Looking forward to more travel and adventures to find beautiful places to get lost with our current 2018 Jeep Wrangler Sport Unlimited JL that has a 2 inch lift, 35 inch tires, and 2.0 liter turbo.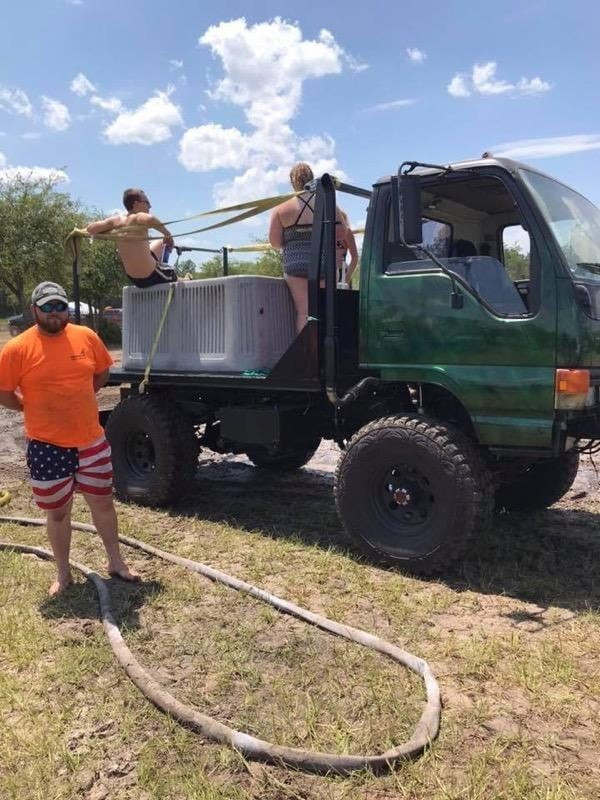 1995 Isuzu NPR
Ford 351 Windsor motor and C6 trans. Dana 44HD front and Dana 60 rear. 40" pro comp tires. Custom green paint. Custom 10' flat bed built by me and my Girlfriend.